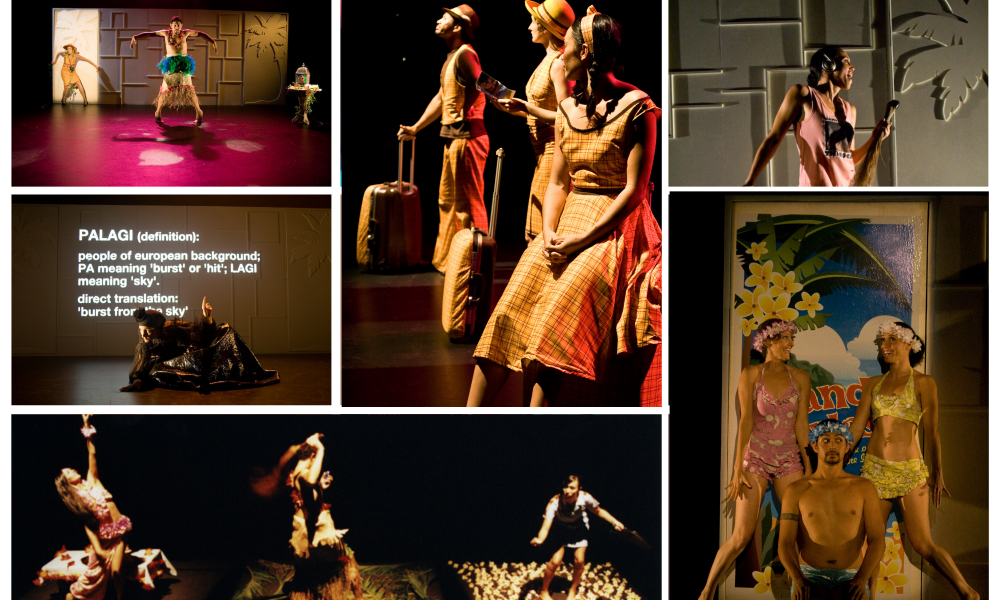 5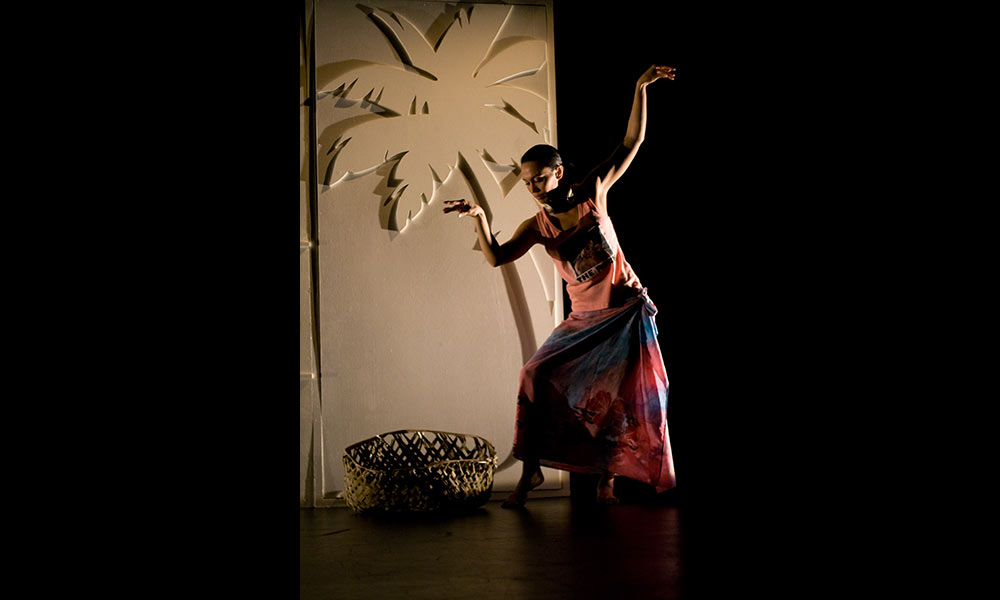 IMG_4637_Photo-Aaron-Veryard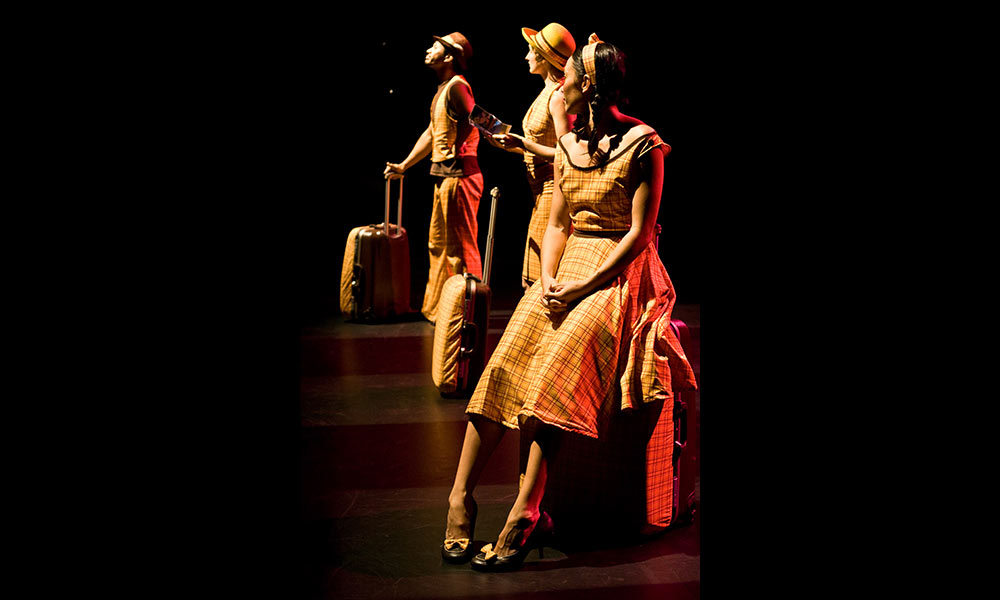 IMG_4414_Photo-Aaron-Veryard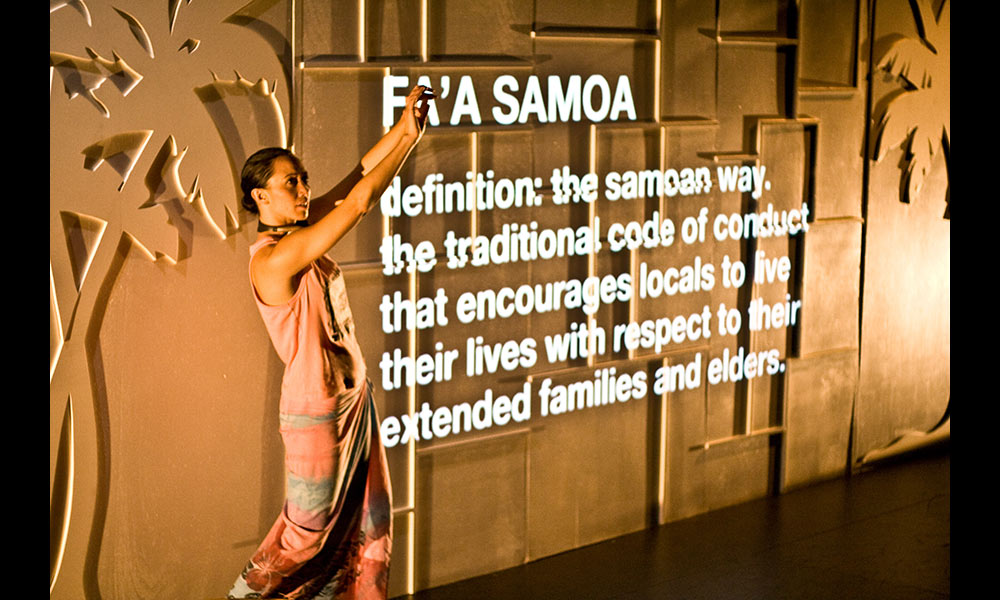 Teuila-Postcards__Photo-Aaron-Veryard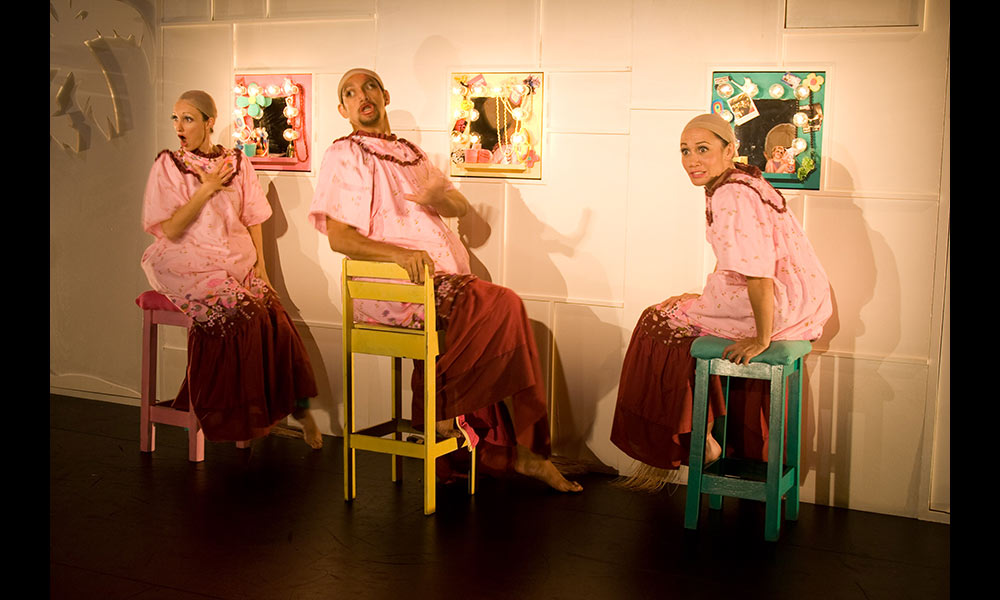 IMG_4846_Photo-Aaron-Veryard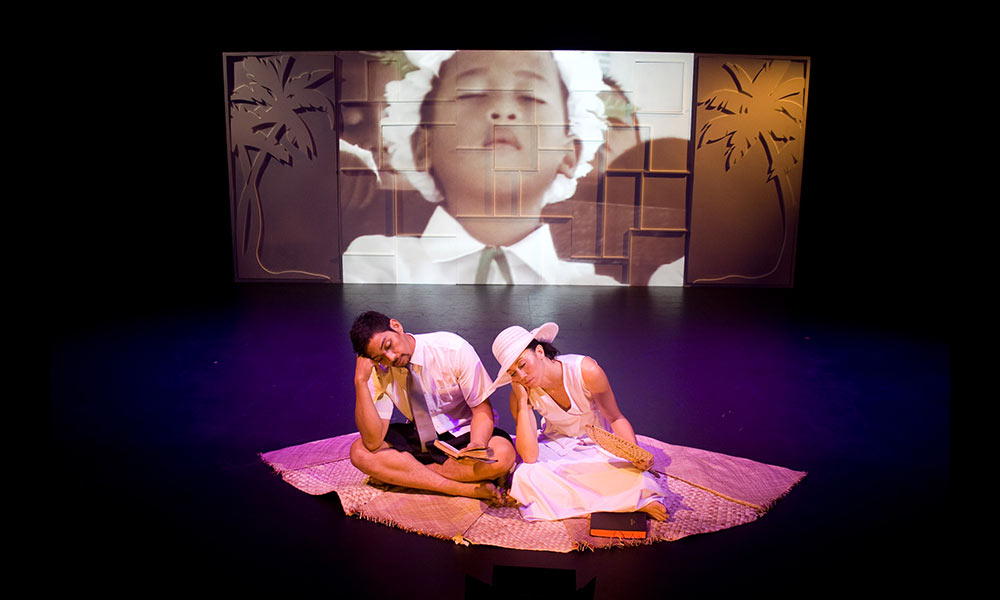 IMG_4752_Teuila-Postcards_Photo-Aaron-Veryard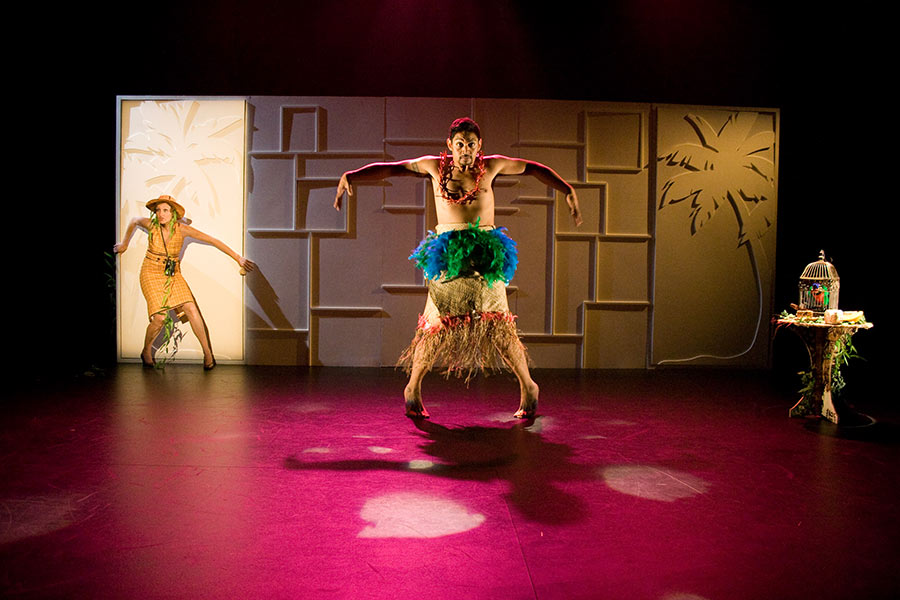 IMG_4723_Teuila-Postcards_Photo-Aaron-Veryard
A barefoot trek through tropical Samoa
Polynesia: imagine a lush, green landscape, turquoise water and white beaches dotted with bronzed, curvaceous women who wear coconut shell bikinis. It all sounds too good to be true. And guess what … it is! Acclaimed Australian contemporary dance-theatre ensemble Polytoxic unveils the cultural reality of Polynesia with an episodic ride of postcard-like vignettes through the past and present.
"A contemporary cabaret of piss take, wicked comedy, theatre and dance … the narrative is clever, the lines are funny … enjoyable and irreverent." Arts Hub
Teuila Postcards premiered in March 2006 at Brisbane Powerhouse's Pasifika Festival, and in 2009 toured nationally with Kultour, and internationally to Wan Smolbag, Vanuatu and Harbourfront Centre, Toronto.
"Teuila Postcards beautifully seams the kitsch with the intellectual, the erotic/exotic fantasy with the real and mundane, colonial history with retro pop."
Scene Magazine
"Polytoxic happily take the piss out of the touristic and exoticising impulse but crucially give something in return…" Real Time
.. behind all the laughs is a commitment to communicate the paradox and complexity of contemporary Polynesia" Real Time
Acknowledgements:
Teuila Postcards received financial assistance from the Queensland Government through Arts Queensland. The 2009 tour was assisted by Kultour, Playing Australia and Going Global, initiatives of the Australian Government through the Australia Council for the Arts, its arts funding and advisory body.
Photos by Aaron Veryard / Chris Ahern.